TCH: Honored as on of Top500 Vietnamese best profitable enterprises of 2018
(Updated: 2/12/2018)
On November 29th 2018, at National Conference Center of Vietnam, Hoang Huy Group (Stock code: TCH) has received the title of Top500 Vietnamese best profitable enterprises of 2018 (FROFIT500). The PROFIT500 ranking is annually published by Vietnam Report and VietnamNet Newspaper – Ministry of Information and Communications of The Socialist Republic of Vietnam.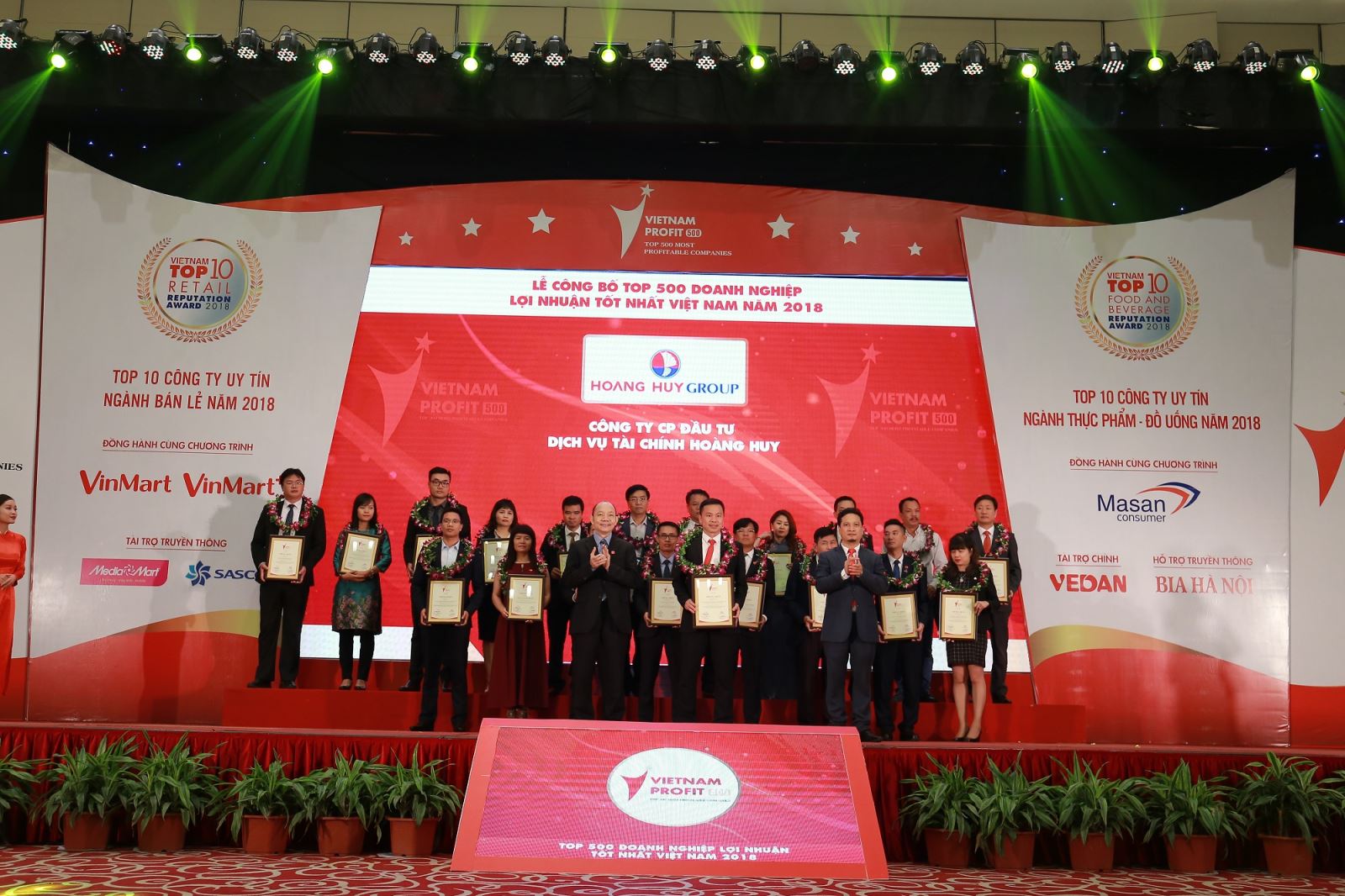 Mr. Do Huu Hung – Representative of TCH received PROFIT500 Certification
Enterprises are honored in the ceremony are representatives which have impressive businenss performance, good profitbility, and potential for becoming the backbone of the Vienamese economy in the future. PROFIT500 ranking is created for the purpose of enhancing brand name and human resources attraction of enterprises, increasing the trust to approach new business opportunities, improve their competitiveness and sustainable development in the context of deepening economic integration.
Hoang Huy Investment Financial Services JSC (Stock code: TCH) is a leading enterprise in automibile and real estate businenss in Vietnam. TCH has achieved the impressive business performance in last period. Particularly, TCH's revenue from only 50.1 million USD in 2014, reached over 81 million USD at the end of 2017. On the other hand, TCH's profit from 13.6 million USD in 2014, reached 23.1 million USD in 201.

With the endless growth of revenue and profit, TCH has maintained strongly the position in Top500 Vietnamese largest enterprise for many recent years.
(TCH/VietNam Report)
Tin tức khác