TCH plans to issue 1.2 million convertible corporate bonds
(Updated: 22/2/2019)
The financial services and investment firm Hoang Huy Group plans to issue 1.2 million corporate bonds, worth VNĐ1.2 trillion (US$51.5 million), to raise capital for future business projects.
Hoang Huy Investment Financial Services JSC (TCH) plans to issue VND1.2 trillion (US$51.5 million) worth of convertible corporate bonds in 2019 at the par value of VND1 million ($43) for each bond.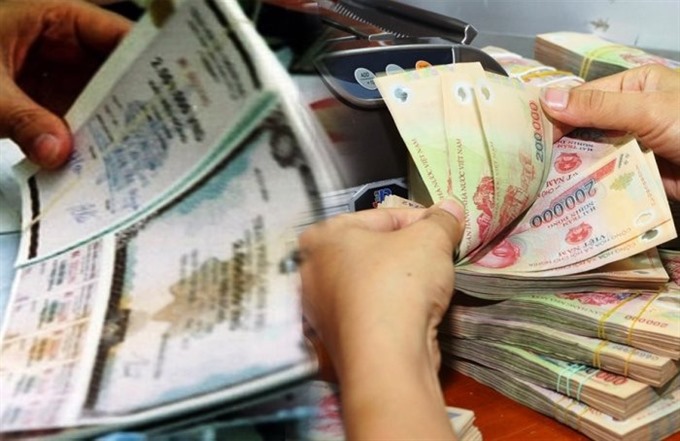 The bonds will mature in three years from the issuance date and the bond yield rate is set at maximum 7 per cent per year.
Bondholders are able to trade their assets in 12 months from the issuance date. The convertible price for the bonds is adjusted when the company issues additional shares, split, merge and classify shares.
The bond issuance will help TCH increase its capital to fund its business activities and investment projects, TCH said in a statement.
In addition, TCH also plans to curb its foreign capital limit to 3.9 per cent from current 49 per cent, which is expected to keep foreign ownership at the company always below 49 per cent after the corporate bonds are issued.
The two plans will be proposed at the firm's coming extraordinary shareholder meeting, which is scheduled to take place on February 23.
The list of attending shareholders was approved on November 14, 2018.
TCH is listing on the Ho Chi Minh Stock Exchange with code TCH. The firm shares gained 2.3 per cent to end Tuesday at VND22,500 ($0.96) per share. — VNS
(Vietnamnews)
Tin tức khác